ShymCity Hostel is the first hostel in the Shymkent. A place where travelers and locals can get together, hang out and enjoy each other's company. Hostel includes a destination management office to allow you to revise and plan the South Kazakhstan journey and experience you will never forget.Operated by a Canadian who has lived here for 5 years, find the best of all worlds at ShymCity Hostel.
Eugénette Morin, is one of the team members who came up with this idea. She is originally from Canada, but for five years living in Shymkent and works at the University of "Miras". According to her, in Canada hostels are quite popular among travelers who need to stay for a few days in a foreign country.
ShymCity Hostel Services
1 Mixed dorm with 8 beds
1 Mixed dorm with 6 beds
1 Female dorm with 4 beds
10$ per night per bed
Garage - 3$ per night
Full Kitchen - FREE
Secure WI-FI - FREE
Russian Style Banya/Sauna - 5$ per use
Laundry Room - 3$ per load
In House
Destination Management Office
Kazakhstan National Geographic Society
Discovery Travel Guides
Herefortshire Press books
Free Map of Shymkent
Common Room
Private Garden
Large Veranda
​Barbecue facilities
ShymCity Hostel's staff speak: Russian,Kazakhs,French, English
Check-in 11:00 - 13:00 hours
Check-out 09:00 - 12:00 hours
Pets are not allowed.
ShymCity Hostel
+7 778 251 38 05, +7 702 231 77 22
Nauryz District, Bayan Aul Street # 556, Shymkent, KZ 160000
https://www.facebook.com/eugenette.morin.14
http://www.booking.com/hotel/kz/shymcity-hostel.html
In the media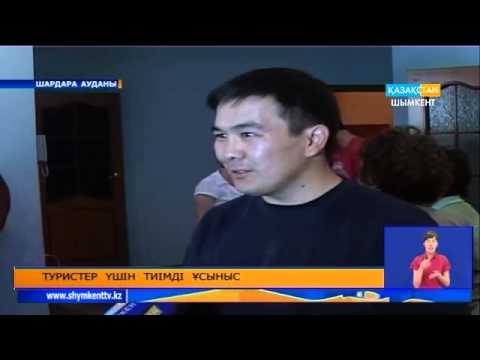 Download HD Photos of this article
-
http://1drv.ms/1PNhWIz
Join our Facebook community
Almaty
https://www.facebook.com/groups/XpatAlmaty/
Astana
https://www.facebook.com/groups/woakz/
Atyrau
https://www.facebook.com/groups/XpatAtyrau/